"Homie Don't Play Dat"
By B.M. Jetter, President
By Ben Jetter
I would like to discuss union funded functions and how union funds should be expended to fund functions sanctioned by the membership. Our bylaws have been changed since last year and it is no longer possible to make a decision for the union to fund a party or other such activity on short notice. The membership must be afforded an opportunity to make an informed decision on expending funds for functions other than training and normal operating costs. According to the local's updated bylaws that were voted on in the beginning of the year there are several steps that must be taken in order for the local to vote on such an issue. The main thing for interested members to do is to bring this up early in the year. A good time to raise such an issue would be September. If the issue is brought up this early there should be enough time to get estimates etc.. that are now required by the by laws. Does this mean the membership can't do something like this? No. It mainly means that for something like this to be done the membership must be able to make an educated decision prior to voting on allocating funds for such an activity. The bylaws were changed so that the persons responsible for maintaining the Local's funds have control of any such expenditures. These persons are your Secretary Treasurer and President. This responsibility is a large One and must be taken very seriously by both myself and the Treasurer. I feel that I have always acted in the best interest of the local in financial matters and must continue to do so in the future. After last years function I spoke with some of the staff that were Key in organizing it. I informed them to do such an event in the future would entail bringing up the issue as early as August. This is so staff involved can explore avenues to offset costs such as fund raising etc.. and also so the issue can be voted on early to expedite preparations for such an event. The union's funds are first and foremost to be used for activities that further the Local's goals such as training our Stewards and Officers, Arbitration cases and normal operating costs. The best way to maintain the Local's funds is to hate a nickel cause it's not a dime. What I mean is the Local needs to be very frugal and I feel up till now we have done that. Does this mean we cannot commit any of the Local's funds to such an event? No it does not. What it means is that we have a responsibility to the membership and I mean all the membership to insure the integrity of the Local's funds and when we need to expend funds we get the best deal possible for the local. When throwing such an event all members should be afforded an opportunity to participate in the event and vote on holding such an event. There may be members who want to participate but can't because they are assigned to evening watch. There may be others who feel we should not hold such an event because they can't attend and so on. Are these staff any less a member cause they disagree with holding such an event? I don't think so. So bare these issues in mind if any of you out there would like to hold such an event in the future.
My Brothers and Sisters we have many problems to face in the work place but we can better face these problems united in our common goal of achieving a safe and fair environment to work in. This is the common bond that holds us all together. If you are experiencing a difficult work place problem please contact us. Even if it is just for advice we are here to help and are happy to be of assistance to you. I would now like to turn to the subject of reassignment. According to 5 USC 7106 Management rights management has the right to assign work. Specifically the first statement of this portion of labor law reads as follows; subject to subsection (b) of this section, next subsection (b) (b) Nothing in this section shall preclude any agency and any labor organization from negotiating -
(1) at the election of the agency, on the numbers, types, and grades of employees or positions assigned to any organizational subdivision, work project, or tour of duty, or on the technology, methods, and means of performing work;
(2) procedures which management officials of the agency will observe in exercising any authority under this section; or
(3) appropriate arrangements for employees adversely affected by the exercise of any authority under this section by such management officials. I know that this sounds rather confusing, however, what this means is that when management negotiates the Master and Supplemental agreements it legally sets fourth the policies that it must abide by when exercising its rights under 5 USC 7106. What this means to you is that management must abide by the contract when reassigning any worker to a post other than what was assigned by the quarterly roster committee. Management does have the right to assign and reassign within the parameters of the Master Agreement and Supplemental agreement. The master agreement article 18 section r states;
Normally, non-probationary employees other than those assigned to sick and annual relief, will remain on the shift/assignment designated by the quarterly roster for the entire roster period. When circumstances require a temporary [less than five (5) working days] change of shift or assignment, the Employer will make reasonable efforts to assure that the affected employee's days off remain as designated by the roster.
This portion of the Master basically states that a staff member in non-probationary status should expect to remain on the post assigned to him/her by the roster committee in most cases. Management can and will pull you from time to time, however, if you are being constantly pulled than you should perceive that as a problem. We all have to put up with this from time to time, however, you should not be pulled daily. Further according to the recent decision we have concerning vacating posts there are no non-essential posts on the roster and therefore all posts should be filled.If you are being pulled daily I would first bring this to the attention of your respective Operations Lieutenant and ask from some respite from this issue. Normally if you bring this to your supervisors attention they will try to work with you. If this does not work then I would suggest you contact your union Steward for assistance.
The Union feels that there should be no posts that go vacated during any given shift and this contention is backed by the recent case held on vacating/staffing. If you are working a post and you have positions vacated you should contact your union representative immediately. We are committed to your safety and will do our best to try and alleviate the problem for you. Additionally if you find yourself working any post shorthanded do not cut corners make sure that you take your time and do things properly. Remember if you make a mistake that same employer that your are trying to please by doing your job in a timely manner will be the one that disciplines your for any security violation incurred as a result of rushing or cutting corners. Always remember that your safety and the safety of those who are working with you may be affected by any decision you make to take a shortcut. Be safe and respect each other. Always remember if you are confronted with a difficult job situation notify your union representative immediately.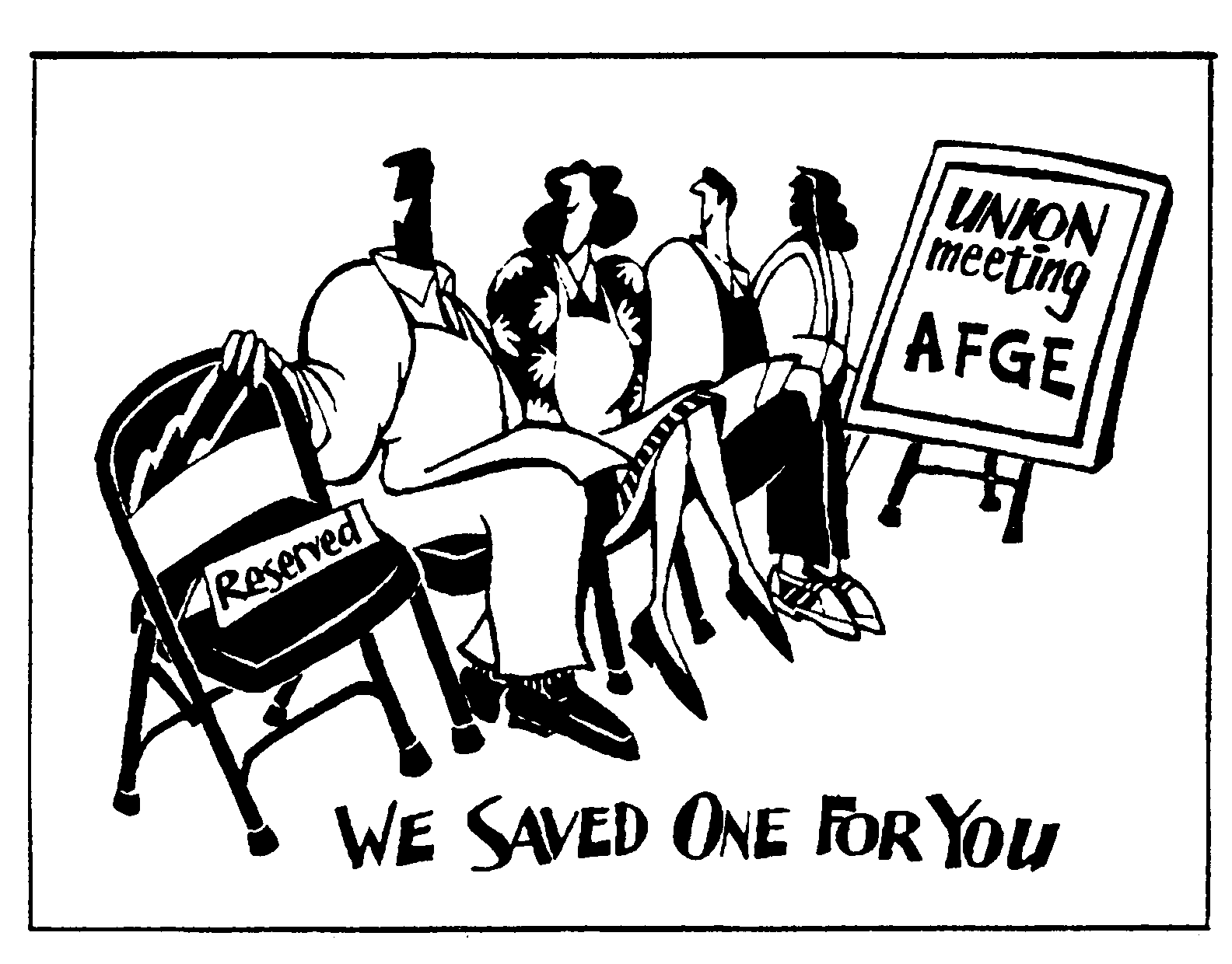 Lastly I would like to invite everyone to our next meeting. It will be held on December 4, 2000 at Ryan's Steak House on Jonesboro Rd. At 4:45 P.M. We will be discussing many important issues so if you are a member and can attend please plan to do so.
In Solidarity
Ben Jetter
By Arthur Tobias
Hello my brothers and sisters, I pray that all of you and your families are doing well. First I would like to thank all of you for giving me the opportunity to attend THE COUNCIL OF PRISON LOCALS CONVENTION. The convention was a very good learning experience and I did my best in representing Local 1145. REMEMBER it is very important that you know your rights as an employee, everyone should have a copy of the MASTER AGREEMENT. If for some reason you do not have a copy of the MASTER AGREEMENT, go to Personnel and request a copy. When you are not being treated fairly remember to document everything and all the witnesses who are present at the time. "YOU" have the right to be treated fair so stand up and demand it, but be smart and tactful about how you do it. Whenever Management calls you in to discuss an issue, if you think you may need a union representative never be afraid to ask for a union steward. You will never be treated badly if you ask for a representative and are less likely to suffer any form of abuse if you have someone else present during questioning by such agency representatives as OIA. Hey if you don't have a witness, it's your word against theirs. Who do you think they will believe? Yes! you can ask for a union steward if you are called to SIS, and you should before you start talking and signing documents, but it's your choice to call for a union steward. Last but not least Please treat one another with respect, because we all need each other.
Mary Lynn Walker National Vice President
District 5
October 10 2000
To: Local 1145, Mr. Benjamin Jetter President, AFGE Local 1145
Dear Ben:
We were pleased to hear of your recent win at arbitration. I am particularly proud of Local 1145 and I appreciate the hard work all of your officers and members do for our Union. Please convey my thanks to all of the membership and congratulate them for their organizing. Please remind them also, of the importance of their contributions to the AFGE Political Action Committee and to vote on November 7, 2000. It is more important this year than ever before particularly when there may be more contracting out of Federal employee jobs. I do hope we are successful in keeping the wolves at bay when it comes to contracting out the Federal Prisons. Again, thank you all for your commitment to our Union and to yourselves. It takes each of us to make it work. I especially want to thank you and all the other Officers of the Local who do their job well.
AFGE POINTS OUT FAILINGS OF FEDERAL WAGE SYSTEM
(WASHINGTON, D.C.) Stating that "the Federal Wage System (FWS) has not been a prevailing rate system in anything other than name for the past 21 years," Jim Davis, newly elected National Secretary-Treasurer of the American Federation of Government Employees (AFGE), will testify before the House Government Reform Subcommittee on Civil Service. The hearing will take place on:
Wednesday, October 4, 10 a.m.
Room 2203, Rayburn House Office Building
"The FWS is in trouble," Davis will add. "Congressionally imposed pay caps, coupled with the withdrawal of Monroney protections for Defense employees, have prevented federal blue collar workers from receiving wages that reflect prevailing rates in the local private economy. And, in many cases, even the prevailing rate is so depressed that workers are unable to meet the costs of supporting their families."
Davis will point out that the data collecting process for FWS is flawed, inefficient and far too expensive. The result is that federal blue collar pay rates are based on "numbers derived from estimates, derived from projections, derived from extrapolations, derived from guesses, derived from data manipulations, derived from who knows what," Davis will state.
"We must reform the system so that it is able to provide federal craft and trade workers with incomes and standards of living that properly reward their dedicated service to the nation," Davis will add.
"What FWS needs is FEPCA-style authority to make sure that every blue collar worker receives an annual adjustment that reflects both national and local changes in private sector pay, and which allows workers to maintain or improve their standard of living," Davis will conclude. "In short, we believe that unless and until a new system for setting the pay for federal blue collar workers is established, they should receive the same pay adjustments as their white collar federal co-workers."
The American Federation of Government Employees, AFL-CIO, is the largest union for government employees, representing 600,000 federal workers in the United States and overseas. AFGE represents some 106,000 federal blue collar workers.
ORGANIZING A UNION
As you are probably aware, most working men and women in this country have the right to form and join labor unions to better their working conditions, increase their wages, and help gain job security. This section provides a brief overview of your rights as employees, and also provides some useful links where you may receive additional information if you are interested in organizing a union.
Why do people join labor unions? First of all, there is strength in numbers. By joining together, workers can achieve important protections, and improved working conditions that may be difficult, if not impossible, for an individual employee to obtain acting on his or her own. Unions help employees to obtain improved wages and health benefits, assure compliance with wage and hour laws, such as the Fair Labor Standards Act (FLSA), workplace safety laws, such as OSHA, and can help protect employees against unfair firing, suspensions, or other disciplinary actions. The right to form and join labor unions is protected by a variety of federal and state laws, as well as the United States Constitution.

PRIVATE SECTOR EMPLOYEES
Private sector employees are those persons employed by private companies and organizations, as opposed to those who are employed by the federal, state or local government. For workers employed in the private sector, the National Labor Relations Act (NLRA) protects your right to form and join labor unions, to assist a union in organizing the employees of a work place, and to go on strike to secure improved wages and working conditions. The NLRA also prohibits employers from interfering with these rights. For example, it is illegal for an employer to fire an employee due to his or her involvement in a labor union, to threaten an employee with loss of job or benefits, or to threaten to close the plant or office if a union comes in.
Once a union has been recognized as the official bargaining representative of the employees at a company, store, or plant, the labor union has the right to bargain with the employer over wages, benefits (pension, health insurance, vacation, etc.), and other working conditions. Such bargaining can result in a collective bargaining agreement, or CBA, which is an enforceable contract.

STATE AND LOCAL GOVERNMENT EMPLOYEES
Public sector employees are those individuals working for federal, state or local governments, such as fire fighters, police officers, government white collar workers, and the like. A majority of the states have state legislation which provide certain rights to state and local government employees to form and join labor unions. The rights provided by the various states varies greatly from state to state, with some states offering rights similar to those provided under the NLRA, while other states provide fewer rights.
In addition, public sector employees (federal, state, and local) have certain rights that are protected by the United States Constitution. As most people are aware, the First Amendment of the U.S. Constitution protects an individual's right to freedom of speech and association. These rights, which apply to public sector employees, work to protect your right to engage in union activities.
For example, you have a constitutionally protected right to form and join a labor union, even in states that do not allow public employee collective bargaining. This means that a public employer cannot fire you, or otherwise discriminate against you due to your membership in a labor union. In addition, as public employees, you have the right to engage in speech on matters of public concern including safety and budgetary issues that effect both you as an employee, and the public as well. These constitutional protections can be an important tool for organizing labor unions in the public sector, as well as tools that the unions can use to gain public support for their positions and concerns.
FEDERAL EMPLOYEES
Federal employees have the right to form and join labor unions. This right is protected by the Federal Labor-Management Relations Act (FMLRA).
This Act was modeled after the NLRA discussed above, and provides most federal sector employees with many of the same protections afforded employees in the private sector.
Indeed, unlike the private sector, federal agencies are prohibited from taking a position for or against a union during a union organizing campaign and election.
Although federal sector unions do not have the right to negotiate over wages or to strike, they do afford significant protections to employee rights through grievance procedures and binding arbitrations - forums that are available to non-unionized groups of employees in the federal sector. In addition, federal sector unions negotiate over all areas regarding working conditions except wages and statutory pay benefits.
Lastly, federal unions lobby on Congress on behalf of their members for better pay, benefits and working conditions. The effectiveness of lobbying is largely guided by the strength of membership. Join the team today and help us help you.
By David Bray
Secretary/Treasurer
I would like thank all of you who are hard working, card carrying, dedicated loyal Union members and for those of you who are not (commonly known as scabs) for what ever reason, well there is an old saying that goes something like this "YOU GET WHAT YOU PAY FOR". If it was not for you the UNION MEMBER the Union would not exist and management would have full reign to do just what they want to do. The Union's strength lies within it's membership for it is you the member's who pay the dues that allow us to fight the cases we fight. Several cases come to mind here recently that being the pre-post, vacating post and annual leave. First of all the Union paid out over $300,000.00 in legal fee's to resolve the pre-post case. Where do you think this money came from, yes that's right you the member's not the scabs who are taking a free ride off of you. Locally we fought the vacating post and the blocking of annual leave and won both of them costing the local approximately $6,000.00. These issues are important issues to just about every bargaining unit employee but it was the member's who flipped the bill. So that is why I say it makes me sick when I hear someone say I don't need to join the Union or I don't need the Union, management likes me I'm one of the boy's my daddy will take care of me or you have to represent me whether I'm a member or not. If that was the case then how come these issues affected everyone not just Union members, where was your daddy at when you were working some where by yourself cause of position's being vacated or not being able to take leave. They were no where to be found cause they truly don't care about you. If they really did care about you then these types of things would not be happening. So let me make it very clear to you my position on representing Union members and Non-Union members it goes like this. Do you remember the Dream Team from the O.J. Simpson trial, well they weren't free but a public defender is, so in closing on this subject once again I'll say you get what you pay for.
Here are a few quotes I found from some reasonably famous people throughout history:
"All that serves labor serves the nation. All that harms is treason.... If a man tells you he loves America, yet hates labor, he is a liar... There is no America without labor, and to fleece one is to rob the other."
ABRAHAM LINCOLN
---
"While we are fighting for freedom, we must see, among other things, that labor is free."
---
WOODROW WILSON
"If I were a worker in a factory, the first thing I would do would be to join a Union."
FRANKLIN D. ROOSEVELT
---
"The right to join a union of one's choice is unquestioned today, and is sanctioned and protected by law."
---
HARRY S. TRUMAN
"Only a fool would try to deprive working men and women of the right to join the union of their choice."
DWIGHT D. EISENHOWER
---
At the beginning of next year the National level of the Union is going to enter into contract negotiations with management for a new Master Agreement. Once a new Master Agreement has been negotiated and put into print the Local will enter into contract negotiations for a Local Supplemental Agreement. This will be our agreement between management and the union here at Atlanta. What I am asking for you the members to do is anything you would like to see us negotiate in the Supplemental Agreement is to let us know and we will propose it during the negotiations and try to get it approved. This is your chance as a Union member to state to management as to how you want to be treated here at USP Atlanta in regards to working conditions and rights. I would like to be able to step to management with at least 2,000 proposals I have already started writing some myself but we will need your input to do this. Things to remember when preparing proposals are that they cannot conflict with Law, Rule or Regulation to include the Master Agreement. Think about the department that you work in are there things that could be done to make it better or maybe something added to your work site that would make your job easier or more convenient. I can think of a lot of things in custody because that is where I work. For all of you in these other departments you know what is best for you so start writing it down and give it to us. In doing so your helping us help you.
For those of you that have not seen the Supplemental Agreement here at Atlanta I encourage you to obtain a copy of it from personnel. For some time now supervisors especially in custody have been telling employees that they cannot pay overtime and basically sweating employees to take comp time. If you accept the comp time then it is on you because you accepted it. But, if you desire the overtime and they don't want to type it up don't stand there and argue with them just contact me and I will briefly attempt informal resolution with that supervisor and if I feel that is getting no where then we will handle our business and file to get your overtime. When management does not pay you overtime when you request it they are violating Article 18 Section 5 of the Supplemental Agreement "In the event an employee is required to remain after their scheduled duty hours, the Employee will be eligible for overtime/comptime "employees choice". Take note to the key words in this section "employees choice" so if you want it demand it because the decision is your's to make not managements.
In closing I would like to say the workers who make up your Union here at USP Atlanta are typical employees who are united not only for their own individual welfare, but for the well being of all. Be proud that you are a Union member for if you are not a Union member then you are obviously concerned for your own welfare and no one else's which would make you a prime candidate for management.